Biochemical Maniac Urban Tour
books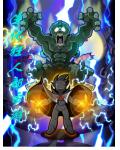 Biochemical Maniac Urban Tour
Author: Dr. T
Category: City
State: Completion

More than 10,000 years later, Dr. T, the chief biochemical expert of the earth, was assassinated by Tal Star spies when he completed the ultimate evolutionary treasure book Gene calcination. He returned to 2012 and became the dying young master of the Liu family, Liu Xiao.
Understanding the cruelty hidden under the surface world, Liu Xiao had to practice the genetic calcining he created and face the challenge of coming to the secular world.
However, in the continuous growth and confrontation with powerful opponents, Liu Xiao was surprised to find that on this backward earth, he actually saw the shadow of the Tal people. Is there still an unknown conspiracy hidden on this relatively primitive home planet?
More City novels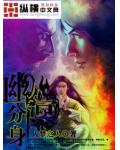 author: Dreamer
With the destruction of the environment, nature has lost it...